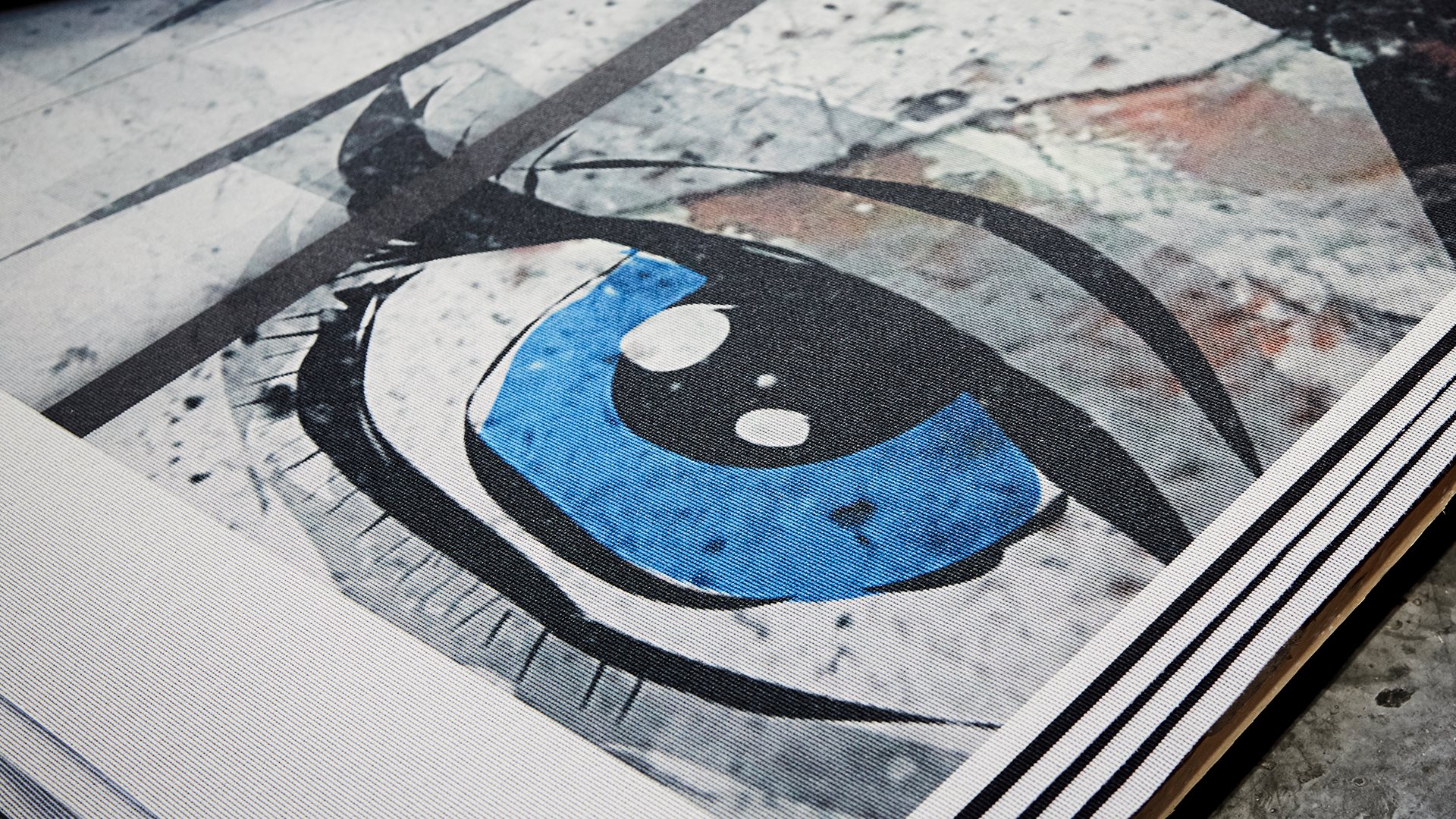 Cookie and privacy policy

Cookie policy
On our website www.fletco.com we use cookies in accordance with this cookie policy.

1. Owner information
Fletco Carpets A/S
Mads Clausens Vej 2
DK-7441 Bording
VAT: 37702811
Tel: +45 96603000
E-mail: fletco@fletco.dk

2. What is a cookie?
Today, cookies are used by almost all websites and are in many cases necessary to provide a specific service on the website.

A cookie is a small text file which is stored on the user's IT equipment (such as a PC, tablet, smartphone, etc.) allowing the website to recognise the equipment. Cookies may for instance be used for the purpose of preparing statistics of the users' website use and for optimisation of website contents. A cookie is a passive file and cannot collect information from the user's computer or spread computer virus or other harmful programs. Some cookies are placed by websites (third parties) other than the one stated in browser's address line (the URL). The contents of such cookies may be of a general nature, but they may also be, for example, analytical tools or embedded comment fields. This means that cookies are stored from parties other than the one owning the website.

Some cookies are created temporarily and expire at the end of the user session when the browser is closed (session cookies). Other cookies are stored on the user's IT equipment for a longer period of time (persistent cookies). When the user revisits a website, new session cookies will be placed in the temporary memory, whereas a persistent cookies will be renewed.
3. Cookies at fletco.com
We use cookies on fletco.com to analyse how our website is used and to enhance and simplify your visit. The information provided in the statistics is anonymous and cannot be used to identify named users.

We use the following first-party cookies:
Name

Type

Purpose

Duration

DynamicWeb

VisitorID and VisitDate

Persistent cookie

This cookie is used for traffic analysis.

1 year

Dynamicweb

Dynamicweb.CookieOptInLevel

Persistent cookie

This cookie is used to record if a user has accepted the use of cookies on our website.

14 days

Dynamicweb

ASP.NET_SessionId

Session cookie

This cookie is used to traffic analysis on an anonymous basis.

Expires when the browser is closed.

In addition, the following third parties place cookies on fletco.com:
Third party

Type

Purpose

Duration

YouTube

Visitor_INFO1_LIVE

Persistent cookie

YouTube (Google) set a series of cookies on any page that includes a YouTube video. Google will automatically create these cookies. These cookies are installed by Google. For more information about Google's privacy policy, please use this link:
http://www.youtube.com/t/privacy

8 months

ShareThis
__stacxiommap, __stamap,__stdlxmap, __stgmap,__stid, __uset

Persistent cookie

These cookies are used by ShareThis.
For more information about ShareThis' privacy policy, please use this link: http://www.sharethis.com/pri.html

1-2 years

Google Analytics
_utma, _utmb, _utmc,, _utmt _utmz

Persistent cookie

These cookies are used to traffic analysis on an anonymous basis. For more information about Google's privacy policy, please use this link:
http://www.google.com/intl/en/policies/privacy/
To opt out of Google Analytics, please use this link: http://tools.google.com/dlpage/gaoptout

Up to 6 months
4. How to delete/decline cookies?
How to delete or decline cookies depends on your browser.
If you use a PC, you may delete cookies by using the shortcut keys [CTRL]+[SHIFT]+[Delete].
If this does not work, or if you use, for example, a MAC computer, you must click on the link in the browser you use:

5. Why do we provide information about cookies?
All Danish websites are under the obligation to inform users about the cookies placed on the user's IT equipment. The information must be in accordance with the "Executive Order on Information and Consent required in case of Storing or Accessing Information in End-user Terminal Equipment" (bekendtgørelse om krav til information og samtykke ved lagring af og adgang til oplysninger i slutbrugeres terminaludstyr) (generally referred to as the "Executive Order on Cookies" (cookiebekendtgørelsen)).

Link to the guidelines.

6. Processing of personal data
For further information about how we process your personal data, please see our privacy policy, which you can find below.

7. Contact
If you have any questions regarding this cookie policy, you may contact us at fletco@fletco.dk.

Last updated: 7 August 2019

Privacy policy
At Fletco Carpets A/S (Fletco) data protection and confidentiality is a high priority. This privacy policy sets out clear guidelines for how Fletco processes your personal data. Further, we explain how we use the personal data that you leave and/or provide when you visit our website and use the various services on the website.

1. Data controller and contact information
This website is operated and owned by:
Fletco Carpets A/S
Mads Clausens Vej 2
DK-7441 Bording
VAT: 37702811
Tel: +45 96603000
E-mail: fletco@fletco.dk

2. Collection of personal data
You will always be informed in connection with collection of personal data about you. The personal data collected by us may include, for instance, your name, your email address, and similar identification data, including information about your navigation on the website.
In connection with the submission of your data it will always be stated whether the submission is voluntary or necessary for completing the desired action.
Your personal data is collected in one or several of below cases:
When you sign up for our newsletter
When you order a product sample at our website
When you contact us via our website

3. Use of personal data

Personal data is collected and will be used in connection with:
Sign-ups for newsletter and the sending of newsletters afterwards
Administration of user profiles in connection with newsletters
Send-outs of other marketing material, including invitations to events, fairs etc.
Statistics
Other marketing initiatives
Please note, that we will only use your personal data to send marketing material if you prior have given your explicit consent, unless legislation allows us to contact you without your prior consent.
Fletco keeps statistics about which areas of the site our users visit and which products the users prefer. This data does not contain personal data. Knowledge about the users' use of the website is gained with help from the collected data. This information is used to improve the website. We do use data about how our users navigate, to better understand how our users use www.fletco.com, and from that we try to improve the website. We are not able to see where you come from or where you are going on the internet after you leave our site. We do not sell or otherwise disclose information about how our user navigate and use our website.

4. Transfer of personal data to third party
We do not transfer your personal data to a third party without your consent. Under specific circumstances and with reference to legislation, it might be necessary to transfer information to public authorities or the police.

5. Disclosure to data processors
Your personal data is disclosed to partners of Fletco who deliver services on behalf of Fletco, for example in relation to send-outs of newsletters. These partners only process the personal data on behalf of Fletco and in accordance with the instructions of Fletco.
In the case of a re-organization, full or partial sale of the company, any disclosure in such connection will be in accordance with current legislation for the processing of personal data.

6. Deletion of personal data

We will delete your personal data when we no longer need to process them in relation to one or more of the purposes set out above in section 2. However, the data may be processed and stored for a longer period in anonymized form.

7. Cookies

We use cookies on our website. You can read more about the use of cookies in our Cookie Policy, which you can find above.

8. Security
We have implemented security measures to ensure that our internal procedures meet our high security policy standards. Accordingly, we strive to protect the quality and integrity of your personal data. We store your personal information on computers with limited access and which are located in controlled facilities. We can not guarantee 100 percent security for data transmissions via the Internet. This means that there may be a risk that unauthorized persons gain access to information when data is sent and stored electronically. Thus, you submit your personal information at your own risk.
The rapid development of the Internet means that changes in our processing of personal data may be necessary. We reserve the right to update and amend these guidelines for processing of personal data. If we do so, we will obvious correct the date for "last updated" at the bottom of this page. In case of substantial changes, we will notify you in the form of a visible notice on our websites.

9. Your rights
You are at any time entitled to be informed of the personal data about you that we process, but with certain legislative exceptions. You also have the right to object to the collection and further processing of your personal data including profiling/automated decision-making. Furthermore, you have the right to have your personal data rectified, erased or blocked according to the rules. Moreover, you have the right to receive information about you that you have provided to us, and the right to have this information transmitted to another data controller (data portability).

10. Links to other websites etc.
Our website may contain links to other websites or to integrated sites. We are not responsible for the contents of the websites of other companies or for the practices of such companies regarding the collection of personal data. When you visit other websites, you should read the owners' policies on the protection of personal data and other relevant policies.

11. Amendment of data etc.
If you want us to update, amend or delete the personal data that we have recorded about you, wish to get access to the data being processed about you, or if you have any questions concerning the above guidelines, you may contact us at fletco@fletco.dk or +45 96603000. You may also write to us at the following address:
Fletco Carpets A/S
Mads Clausens Vej 2
DK-7441 Bording

12. Complaints
If you wish to appeal against the processing of your personal data, please contact us by email, telephone or letter as indicated in section 11 above. You may also contact the Data Protection Agency, Borgergade 28, 5., 1300 Copenhagen K.

Last updated: 7 August 2019